A bride to be has been thrown into mourning, after her husband to be was killed in a clash between the men of Nigeria Customs Service (NCS) and smugglers in Oyo state a month to their wedding.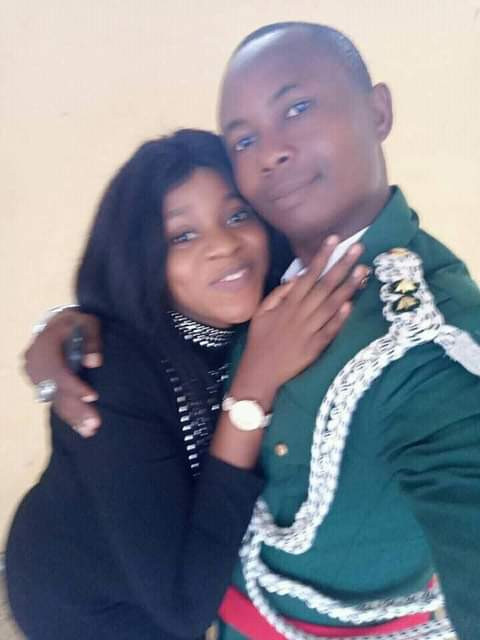 The husband to be, identified as Josiah Peter until his gruesome death was a lieutenant of the Nigerian Army.
It was learnt that the deceased soldier was set to wed, his fiancée, Mercy Chikodili Ogbonnaya on December 13th, at St Peter's Military Church in Ikorodu, Lagos. The couple also have a little daughter who turned one on November 17th, three days before his death.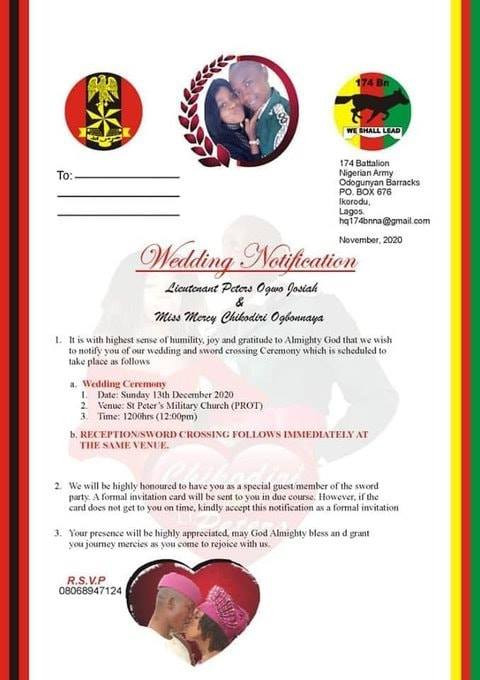 The smugglers had attacked the customs officers and in a swift response to assist the FOU team, the Border Drill Patrol also came under attack.
Lieutenant Peter was shot and later died. Two other persons were reportedly killed in the clash.